34 You yourselves know personally that these hands ministered to my own needs, and those who were with me.
35 In everything I have pointed out to you that, by working diligently in this manner, we ought to assist the weak, being mindful of the words of the Lord Jesus, how He Himself said, It is more blessed to give than to receive.
Dining With The Community
Every 4th Tuesday of every month
Serving curbside due to COVID-19
Good Shepherd Community Church
Collection Box
We are collecting travel size toiletries which will be distributed to the homeless in our community.
Travel Size Items – Toothpaste, Mouthwash, Soap Gel/Shower Gels, Combs, Brushes, Razors and Women's Hygiene Products.
We are currently accepting financial donations as well.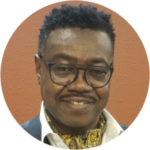 Orwin Miller