"And the King shall answer and say unto them,
Verily I say unto you, Inasmuch as ye have done it
unto one of the least of these my brethren,
ye have done it unto me."
Dining With The Community
Every 4th Tuesday of every month
Good Shepherd Community Church
Collection Box
We are collecting travel size toiletries which will be distributed to the homeless in our community.
Travel Size Items – Toothpaste, Mouthwash, Soap Gel/Shower Gels, Combs, Brushes, Razors and Women's Hygiene Products.
You can place your donations in the bin located by the Information Booth in the foyer.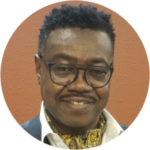 Orwin Miller