Proverbs 22:6
"Start children off on the way they should go,
and even when they are old they will not turn from it."
Student Ministries
Children are a gift from God.
Our Children's Ministry aims to reach kids
with the opportunity to find Jesus as their Lord and Savior,
to know Him, to love Him, and to accept Him into their hearts.
Our mission is to feed them with the truth so that they,
in turn, can put the teachings into their everyday lives.
Julieta Perez
Jr. Kids Church
Curriculum
We uses an all c

omprehensive curriculum called
"Living Like Jesus"
This curriculum introduces

preschoolers

and kindergartens to the life and character of Jesus by guiding them through God's promise to send His son.
Our classroom is dedicated to keeping your child in a safe environment where they can learn and grown in Christ.
Your child will be treated with love, care and respect by our joyful, loving staff.
Our goal is to keep your child engaged while learning about God's love through songs, games, arts/crafts, and scripture lessons.
We offer snack time for all the children. If your child has any allergies, please let our staff know as soon as possible.
Children's Ministry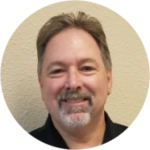 Our focus and goal in the children's class is to build
a biblical foundation in the kids.
The children are taught the books of the bible,
the stories within the books,
and the people who bring them to life.
Curriculum
Victory Christian Church uses "Nest Family Videos" as a tool to create a fun and exciting atmosphere to learn in.
Nest is a group of animators who left Disney to create biblical animated videos for children to learn and grow in God's word. Workbooks accompany the videos to help reinforce what the videos teach.
The books have word searches, coloring pages, crossword puzzles
– that is a Scripture Awareness Test.
The idea is to make learning fun.
We also give out "Bible Bucks" for an added learning incentive.
1 Buck for coming to class,
1 for bringing their bible,
1 for answering questions in class,
1 for each page of homework they turn in,
and 5 for collecting an offering and praying over it in front of the class.
Periodically, they can redeem their Bible Bucks for gift cards.
Each teaching series last between 4-6 weeks,
t
he children also get to do crafts in the classroom that are related to the topic being taught.
At times, we will do a skit and let the children act out the parts.
This helps the children not only understand the characters in the story better,
but also memorize verses.
Youth Ministry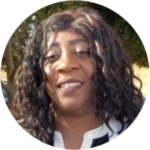 Our Youth Ministry consists of a combined Middle School/High School class.
This class uses
Youth Ministry 360 curriculum to teach students
the foundation of Biblical truths in a relevant and practical manner.
We invite you to bring your youth to one of our services where they will be welcomed and valued.
Check In & Out Process
For
Jr. Kids Church
and
Children's Ministry
As you enter the church, we ask that you come to the classroom to sign your child in.
This is a security precaution we use for your safety.
Your child will then accompany you to the main sanctuary for Praise and Worship.
From there, your child will leave the Sanctuary with their teachers and go to their classrooms.
After the Service is over, we ask that parents promptly return to the classroom and sign their child out.
The children cannot leave the class unless accompanied by the person who signed them in.
Again, we do this for safety purposes.