Women Of Victory
The Women's Ministry at Victory exists to lead women to accept Christ as Lord and Savior,
to develop intimacy with Christ through deep prayer,
to study and trust the Word of God to guide their daily lives,
and to effectively minister to others.
We want to reach every woman in our church,
our neighborhoods and our communities with the Gospel of Jesus Christ.
Our purpose is to provide real help, support and encouragement.
There's a place for every woman and our desire is to teach
and lead women to discover their gifts
and help them reach their full potential in Christ.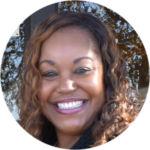 Nanette Brown
LET'S TALK PANEL
"Women Of Worth"
RETREAT