Senior Pastor
Paul Brown

Paul Brown is a native of Tuscaloosa Alabama and has been married for 20 years to his best friend and wife Nanette. Paul is a proud father of two adult children and a granddaughter. Paul was born again in 1986 and he immediately started serving, learning and growing in the Lord.
Paul diligently served in the ministry at EBFC (Heart of the Bay) in Hayward California as a prayer room worker and an altar worker ministering to the needs of the people.
Paul has worked in various outreach ministries over the years within and outside his local community. Paul attended Living Word Institute where he enhanced his spiritual knowledge and growth not knowing God was training him for his ultimate ministry.
Paul partnered with Acts Full Gospel as a part of their door to door witnessing team to train and reach the lives of others that would come to know the Lord Jesus.
Paul moved to Tracy in 1997 where he became a member of VCC under the leadership of Ralph Fruguglietti. Paul spearheaded the evangelism team, taught discipleship classes, Christianity classes, care groups, community groups and a variety other classes to enhance, edify and build the Body of Christ.
Paul has a desire to grow and develop the lives of others; that they might be transformed by the renewing of their minds. Paul believes in teaching the uncompromising Word of God by speaking the truth in love through the Holy Spirit's guidance. Paul also believes that people can find their place in the body of Christ through passion, commitment, and knowing that they have gifts and talents that are to be used for the Glory of God.
Associate Pastor / Men's Ministry/ Greeters
Dexter Griffin

Dexter & DeJuana (DJ) lived in the Bay Area for several years but have recently moved to Tracy. Dexter & DJ have a heart for people and hope to make everyone who walks through Victory's doors feel warm, welcomed and loved.
Dexter & DJ have a deep passion for Jesus dying on the cross. They truly believe Jesus died for our sins, that God raised Him from the dead; and because Jesus lives, we can live a life full of love, joy and peace.
Galatians 5:22-23
While keeping God first, they pray they make a positive impact on individuals, the church and the community.
Director Of Student Ministries
Julietta Perez
Bio currently unavailable.
Director of Ushers
Michael Daly
Bio currently unavailable.
Director Of Media & Technology
Steve Moore
Steve has been a member of Victory for almost 20 years. He feels that God has given him the passion and talents to serve in the areas of Multi-Media, Sound, Audio and Web mastering to name a few. He resides in Tracy and is an active member with sound and media ministries.
Steve says, "I thoroughly enjoy sound and media, it is a passion in my blood, and it is something that I can do for God and have fun at the same time, now that's a God given blessing!"
Steve is a private pilot & enjoys flying (yes in small planes) and helping out at Victory wherever he can.
He is Amen in every single title which He bears; your Husband, never seeking a divorce; your Friend, sticking closer than a brother; your Shepherd, with you in death's dark vale; your Help and your Deliverer; your Castle and your High Tower; the Horn of your strength, your confidence, your joy, your all in all, and your Yea and Amen in all. -Charles Spurgeon
Business Office & Music Director
Robert Pryor
Robert and his wife, Chrissy, moved to Tracy in 1994 and have been members of Victory Christian Church since 1997. They have two children, Brennan and Anna. Almost immediately, he was involved with the worship team as an instrumentalist and has been leading worship now for over 10 years. Robert would describe himself as a husband, father, and passionate worshipper of God. He has written or co-written several of the worship songs used at VCC and loves to lead others into the presence of God. Robert is also involved in the business office and the general operations of the church.
"I thank God for my wife and kids. My wife is my best friend and she is the reason I came to know Jesus. My family is such a blessing and I strive to love them like Jesus loves his church."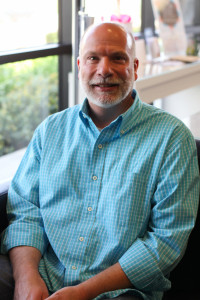 Robert Pryor
Business Operations Officer
Robert and his wife, Chrissy, moved to Tracy in 1994 and have been members of Victory Christian Church since 1997. They have two children, Brennan and Anna.
Almost immediately, Robert sowed & utilized his many gifts and talents at VCC. He is an ordained pastor who oversees and manages the daily business operations of the church office through training & coordination with leaders/volunteers, equipping the needs of each ministry, create & send church communications, maintaining church database, and much much more.
Robert would describe himself as a husband, father, a passionate worshiper and a faithful servant of God.
"I thank God for my wife and kids. My wife is my best friend and she is the reason I came to know Jesus. My family is such a blessing and I strive to love them Jesus loves his church."