Brothers United Ministry
Brothers United Ministry is a bunch of ordinary men who gather to experience life together by encouraging each other and sharing the love and grace of God with others. We are a work in progress and are in training with guidance from the perfect teacher named Jesus, to be of one mind, united in thought and purpose to do the will of God wherever He leads us. Our Men's Group meets once a month.
Please note the last day to submit orders is Saturday, March 25, 2017.
For any questions, comments or suggestions, please send an email to:
2017 Men's Retreat at Leoni Meadows Camp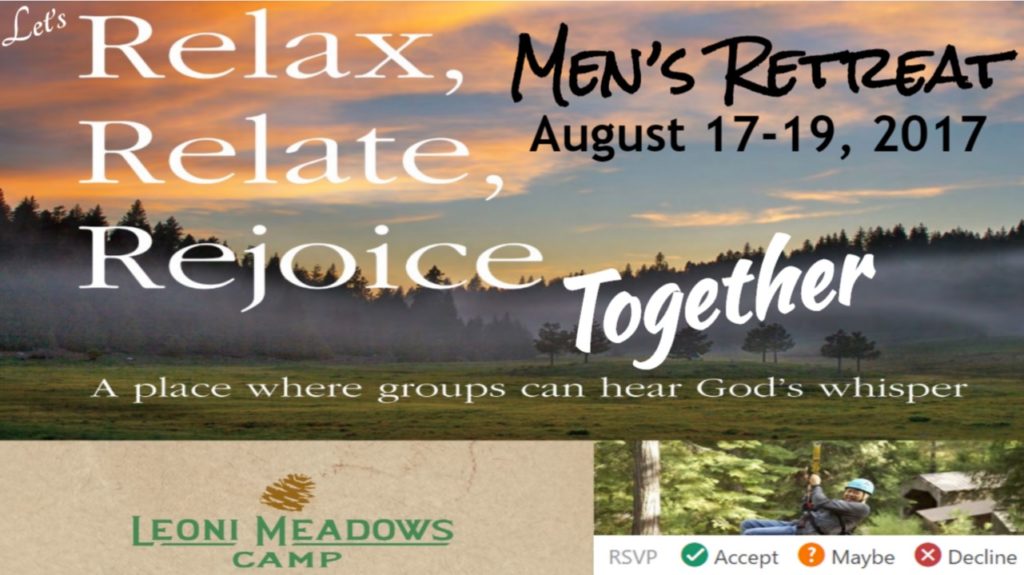 Men's Retreat Registration Form
If you plan on attending the 2017 Men's Retreat at Leoni Meadows Camp, please complete the form below. This will ensure we reserve a space for you. Please note that you can also pay for your accommodations by clicking HERE and completing the online payment form. Please select 2017 Men's Retreat from the Select drop-down menu.